The Cornhuskers (7-1, 4-1) are coming of a tough to swallow overtime defeat against the Badgers last week and they'll look to bounce back against the Buckeyes. And it would be quite a bounce if they succeed. Winning in Columbus would mean college football playoff hopes coming alive again and that is a motive enough.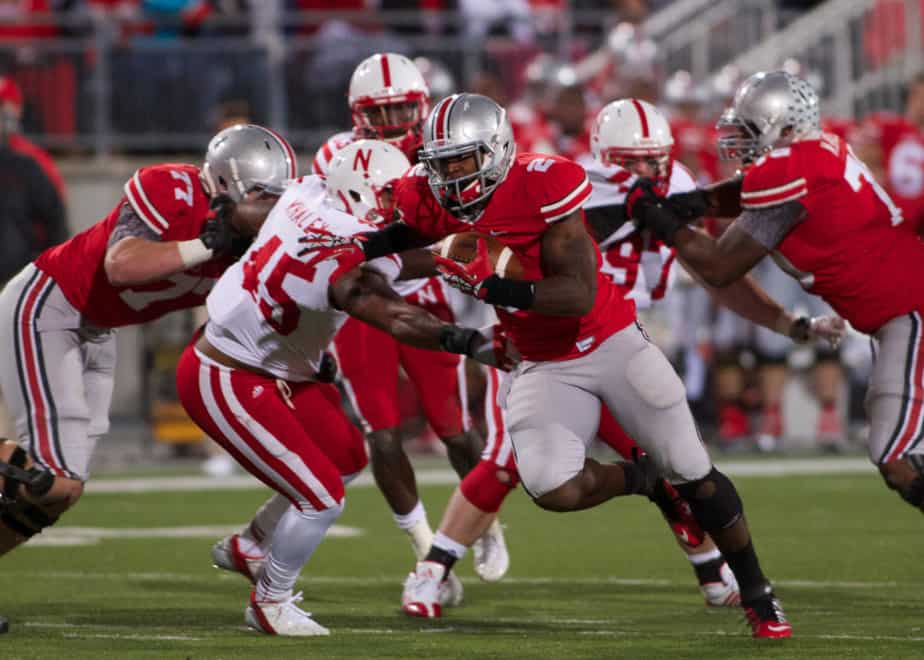 On the other side, Buckeyes who are undefeated so far (8-0, 5-0) are rolling for now but last couple of games looked like they're struggling with close victories. Buckeyes lead the series 3-1 and are undefeated against Nebraska at home. Winning this one would cement the acknowledgment that they are the real deal this year.
The Ohio State Buckeyes are set as the -13.5 favorite, but the game could get much more interesting!!!
Sign up for a FREE Consultation to start working with Legendary Sports Bettor Jon Price
Remarks about Ohio State
Buckeyes offense is a versatile one. They produce 492.9 yards per game and 6.34 yards per play this year. Quarterback J.T. Barret has been consistent so far with 1675 yards passing and 531 rushing with total 23 touchdowns and 4 interceptions. In order to maintain their versatility they will have to reduce Barret's rushing attempts (121 in first eight games) and get those into the hands of Mike Webber (770 yards rushing, 6 touchdowns) and Curtis Samuel (558 yards rushing, 8 touchdowns).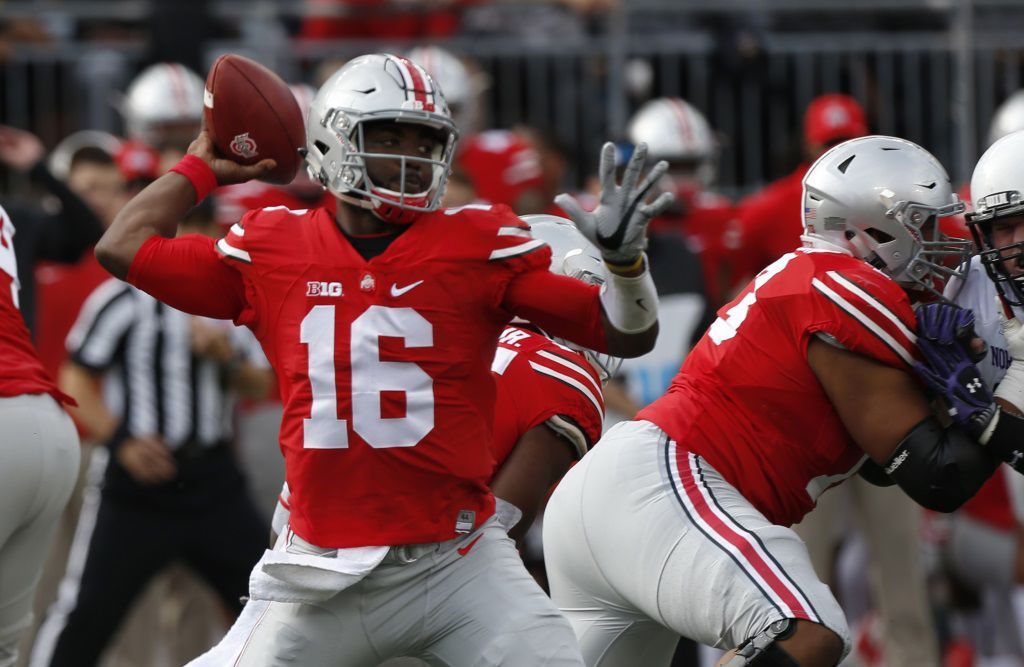 Samuel also leads the team in receiving yards (539) which is kind of strange for a tailback. Top receiver spot in this offense is up for grabs and so far, no one looks like he's up for it. Surely, their offensive strategy is responsible for this, and while they are 8-0 there are not many eyebrows lifted, but they could get some serious mismatches down the road that will not go their way if they continue this trend.
On the defensive side of the ball, they need to address their weak spot and that is center of the field. Slot receivers made lots of troubles to them last week and they will have to make some adjustments. Solution might be placing one of starting corners inside, like Lattimore or Ward.
Game advantages:
Home field. 105.000 screaming fans will do the 12th player thing.
Rush offense, Nebraska defense is 37th overall in this segment.
Game disadvantages:
Pass defense. Big problems ahead if they don't cover center of the field well.
Pass offense. Buckeyes receivers have not shown enough this year.
Remarks about Nebraska
Senior quarterback Tommy Armstrong Jr. has rewritten many records in school history and this will be his 42nd start. In his career with Cornhuskers he has most career passing touchdowns (64) and the most passing yards (8455) in so far.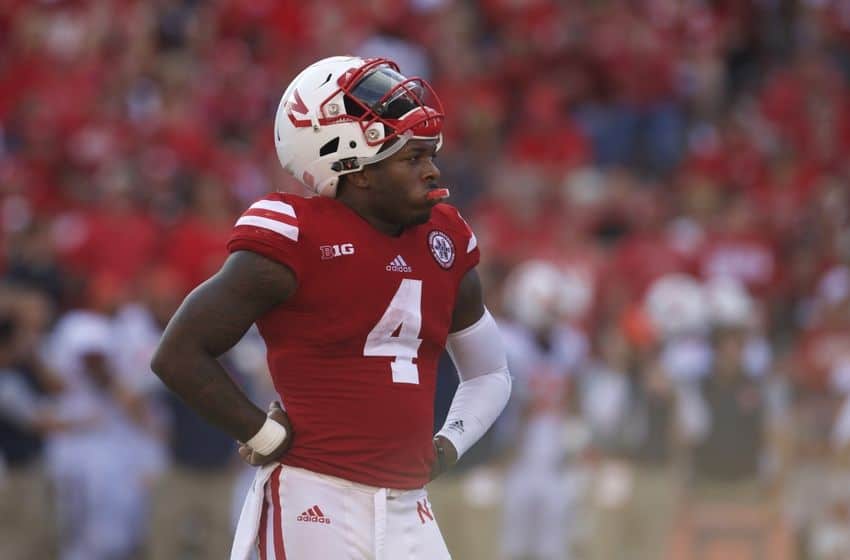 On the other side, his biggest weakness has always been the tendency for giving the ball to another team. He has seven interceptions this year. Entering this game, he has many potential weapons but receiver Jordan Westerkamp, or maybe even Brandon Reilly could be the lethal ones in slot spots, as we know that Buckeyes defense is most vulnerable there. In order to remain balanced, Terrell Newby will have to hold his number of snaps and rush the ball downfield.
Cornhuskers' defense is a very opportunistic unit this year. Their secondary leads NCAA in interceptions (15) with senior safety Nathan Gerry leading the pack. Front line is solid but need to improve in rush defense, as they allow 136.1 yards rushing to the opponents this year.
Game advantages:
Pass offense. Armstrong Jr. has weapons to hurt Buckeyes this Saturday.
Pass defense. Cornhuskers secondary will have its chances to force Barret in making mistakes.
Game disadvantages:
Rush defense. Cornhuskers' front line is not convincing this year.
Rush offense. Buckeyes are above average in rush defense.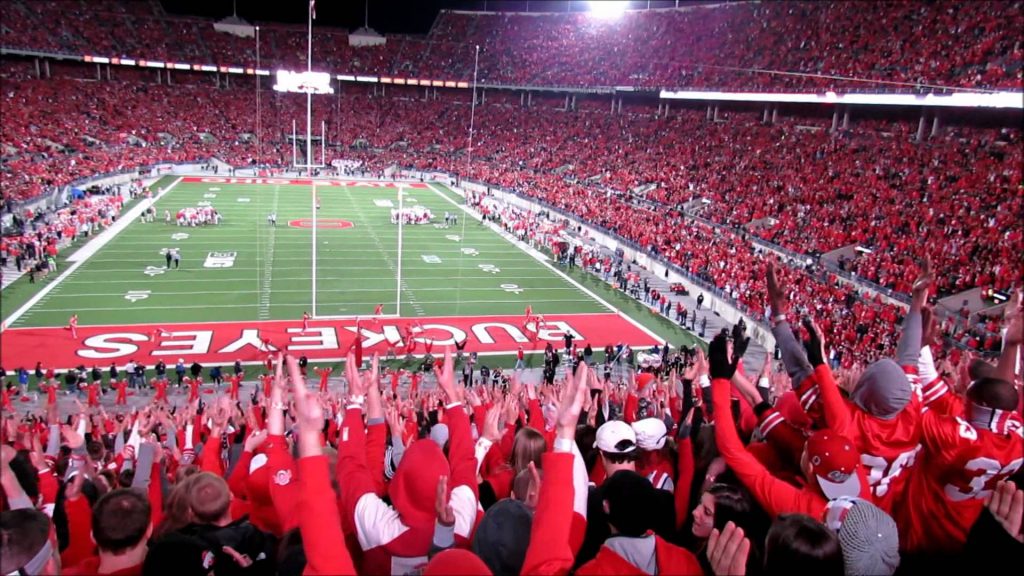 Game Prediction
We should see some great matchups from these two on Saturday. They are both currently on top ten list in College Football this year and the game should be a close one. Both teams have much to lose but also much to gain. Prevailing opinion is that the Buckeyes will stay undefeated, but it might go the other way. Ohio has weaknesses and Nebraska team is just the right one to exploit those. Tommy Armstrong Jr. winning in Columbus would cement his legacy with Cornhuskers and that just might happen. The points Total should make it just over the plateau of 52.5 points!!!         
Ohio State Buckeyes vs. Nebraska Cornhuskers Score Prediction:
Ohio State 27 – 38 Nebraska
When: Saturday, Nov. 5 – 8.00 p.m. ET
Where: Ohio Stadium, Columbus, OH