These are the teams that are going in different directions. The Oklahoma Sooners have five consecutive wins and are a team to beat in Big 12. Coach Stoop's team is undefeated in conference play and they also sit alone atop of the league now with Baylor and West Virginia losing games last week.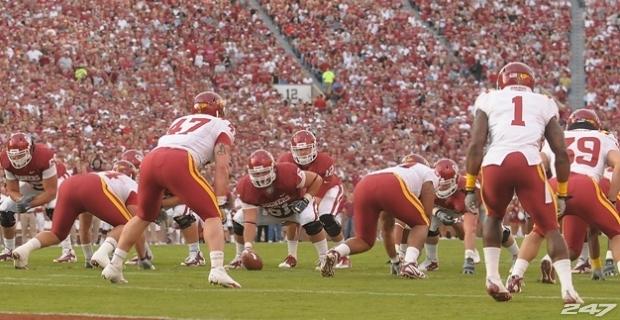 Cyclones on the other side are opposite to this, being winless in conference so far, and after Saturday's loss to Kansas State they are officially eliminated from bowl contention. On Thursday, they will have the chance to shock the football world and try to build stronger foundations for future under Coach Matt Campbell.
Remarks about Oklahoma Sooners
Sign up for a FREE Consultation to start working with Legendary Sports Bettor Jon Price
Offensively, Sooners are No. 3 nationally in yards per play. Great O-line in front of Oklahoma quarterback Baker Mayfield and tailback Joe Mixon is flourishing and has hardly found a match this season. With its help Mayfield has thrown for 2584 yards so far with 27 touchdowns and only 5 interceptions. Also, 70.9% completion and 10.9 yards per play are astonishing.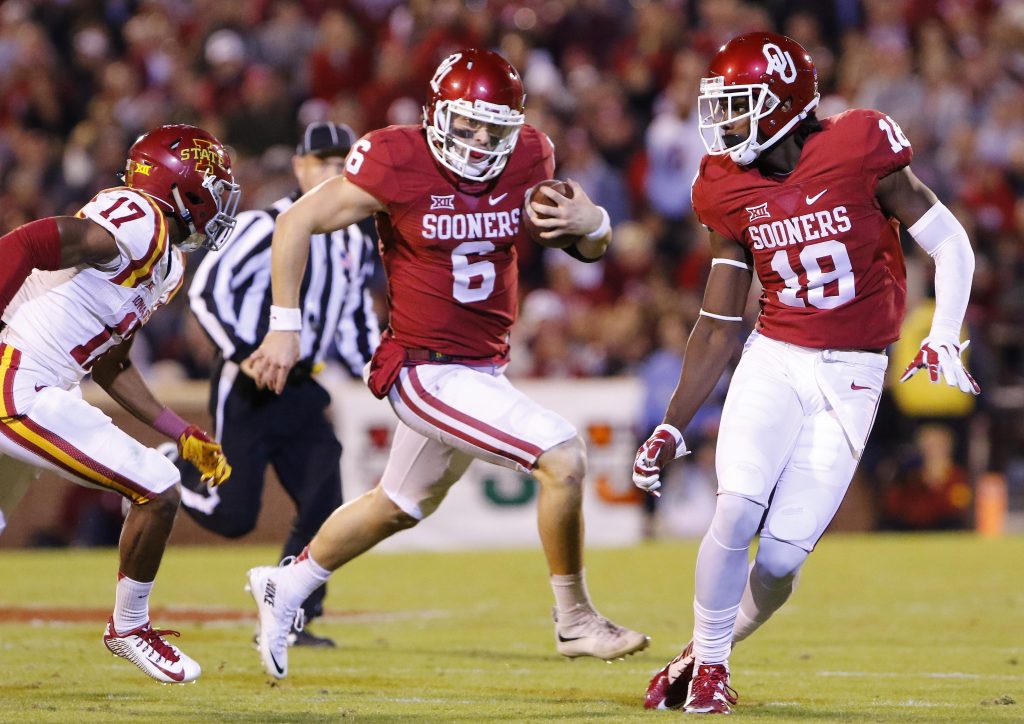 Rush game as said, is not far behind, and on the contrary it keeps up, and with Mixon stepping up after Perine was sidelined following an injury. He has 813 yards so far with monster 6.8 yards per carry. Unfortunately for Sooners, Mixon is suspended for this game after a parking incident, and the top rusher position is up for grabs in this one. We'll see if maybe Abdul Adams can step up.
Defense, especially the defensive backfield, has problems against explosive and diverse offensive plays, but that shouldn't be an issue against the Cyclones. Safety Steven Parker has two interceptions this year and, mediocre Cyclones offense could boost up his statistics this week, especially if Sooners are able to bring up any kind of pass rush.
Game advantages:
They are deep and diverse but without first two running backs in action this week, rush game could suffer.
They have flaws, but in this matchup they have an edge in this aspect too.
Bob Stoop's experience could make a difference in the case this one gets close.
Game disadvantages:
Special teams. Sooners are not bad, but Iowa State has an edge here.
Perine is out with injury, Mixon is suspended. Rush game might be in jeopardy.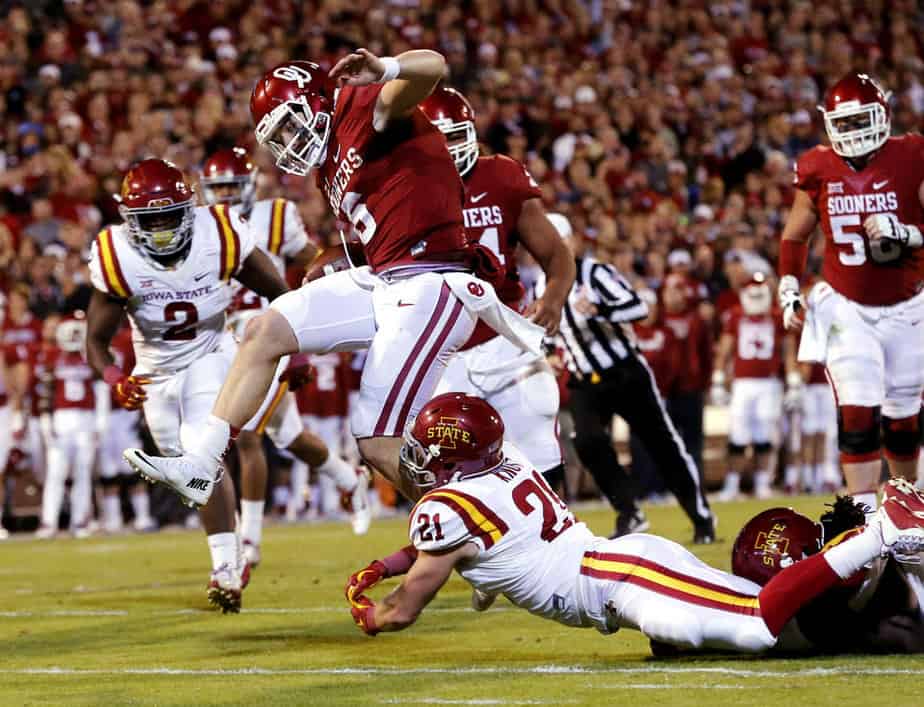 Remarks about Iowa State Cyclones
Cyclones have already started to build foundation for next year. Rotating quarterback Joel Lanning and Jacob Park proves that. Lanning has 1224 yards thrown with 9 touchdowns and 3 interceptions, 59.0% completion, and Park follows with 770 yards, 6 touchdowns and 3 interceptions with 55.6% completion. It's up to see who will get the chance against Sooners, if not both of them. Also, Cyclones offensive line has allowed 29 sacks already and that is one of the reasons quarterbacks can't excel.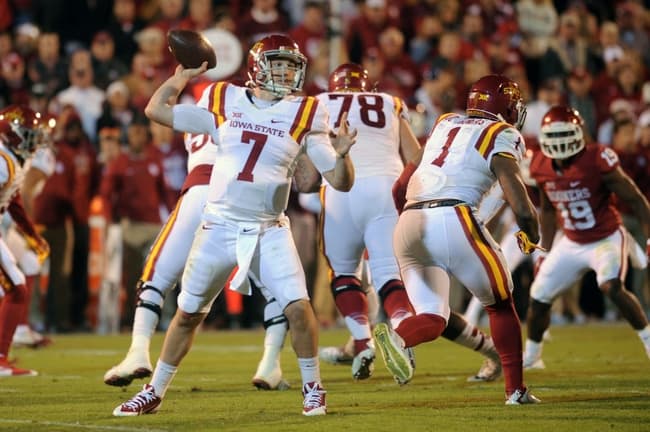 Iowa State defense plays poorly this season. They are last in Big 12 at stopping the run and have only 11 sacks. Defensive backfield is not that bad with 5 interceptions so far but poor front line is pulling down entire unit. Their defensive linemen and linebackers have been overmatched in most of this year's games and that will not change on Thursday.
Game advantages:
Home field. Playing in front of home crowd in Ames, Iowa should have some good influence on Cyclones.
Special teams. This is Iowa State strongest unit led by placekicker Cole Netten and punter Colin Downing.
Game disadvantages:
Struggling offensive line will make life miserable for Lanning or Park eventually.
Perine and Mixon out is a plus, but still, Sooners will have an edge in this aspect.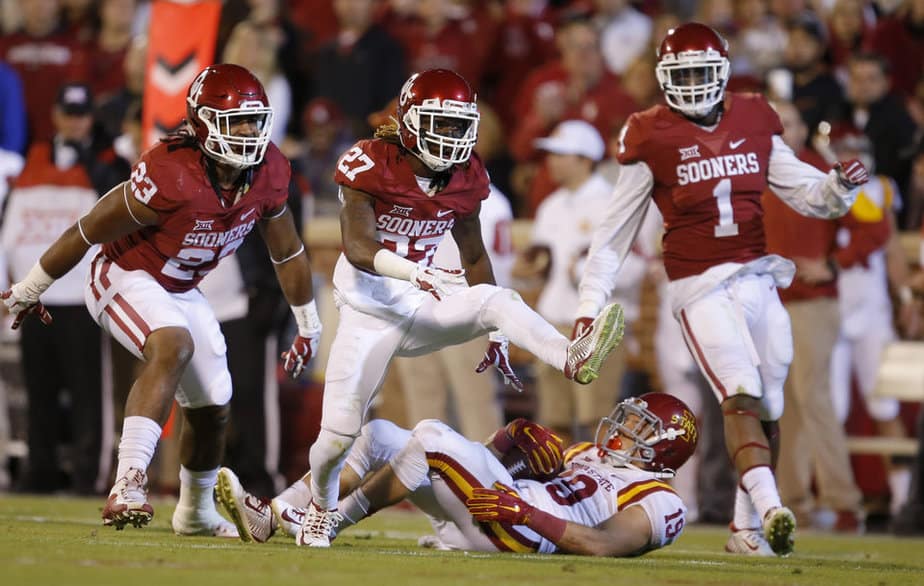 Game Prediction
Anything but Oklahoma win would be a miracle who are a -19.5 favorite against the Cyclones. They will miss Mixon and Perine in running game but whoever steps in shouldn't have many problems moving the ball. Mayfield should have a good game, especially if offensive line continues to play well, and wide receiver Dede Westbrook is in good mood. Cyclones on the other hand have proved that they can put up a fight against better teams as they competed with the likes of Kansas State and Baylor, losing those games by less than a touchdown, but it will be hard to keep up against Oklahoma. That being said, Lanning, Warren and Lazard don't have much chance here. The total over/under is set at 70 points.
Iowa State Cyclones vs. Oklahoma Sooners Score Prediction: Iowa State 17, Oklahoma 37.